Football Club Goa
is an Indian Super League football franchise in Goa that began to play in October 2014 during the inaugural season of the Indian Super League. We had to build a strong visual identity for the team followed by a Print and OOH marketing campaign to launch the team to the Goan and Pan-Indian fans.
The Identity- To infuse the spirit of Goa 
"Fun, Football, Flavour, Friendship"
 with the resilience of
a recognisable Goan symbol
. A big challenge during the branding process was also to simplify the logo as far as possible to make it easily replicable for fans while still maintaining a resemblance to the traditional form of a football club crest. 
The Campaign- To be a 'true' fan requires the 'living' experience of football. It is not about being a mere spectator — it is about being a participant. Our challenge was to develop an almost instant sense of belonging to the 
FC GOA
 team by the already existing Goan fans as well as build a larger fan following from across the country. 
The logo depicts the face of a 
Gaur (Indian bison)
, the state animal of Goa; selected to create an immediate connection to local fans - the largest target group, and also due to its qualities of 
Strength, Attack, Defence
 and 
Resilience
, all of which epitomise the team.
Incorporating the spirit of sport, passion, and drive to succeed in all forms, the brand language was extended into a print and OOH campaign combined with a powerful message
 "Get your gaur face on"
. This messaging was chosen not only to embody all of the attributes mentioned earlier of the Goan team, but also to re-enforce in the minds of the consumers the new club badge.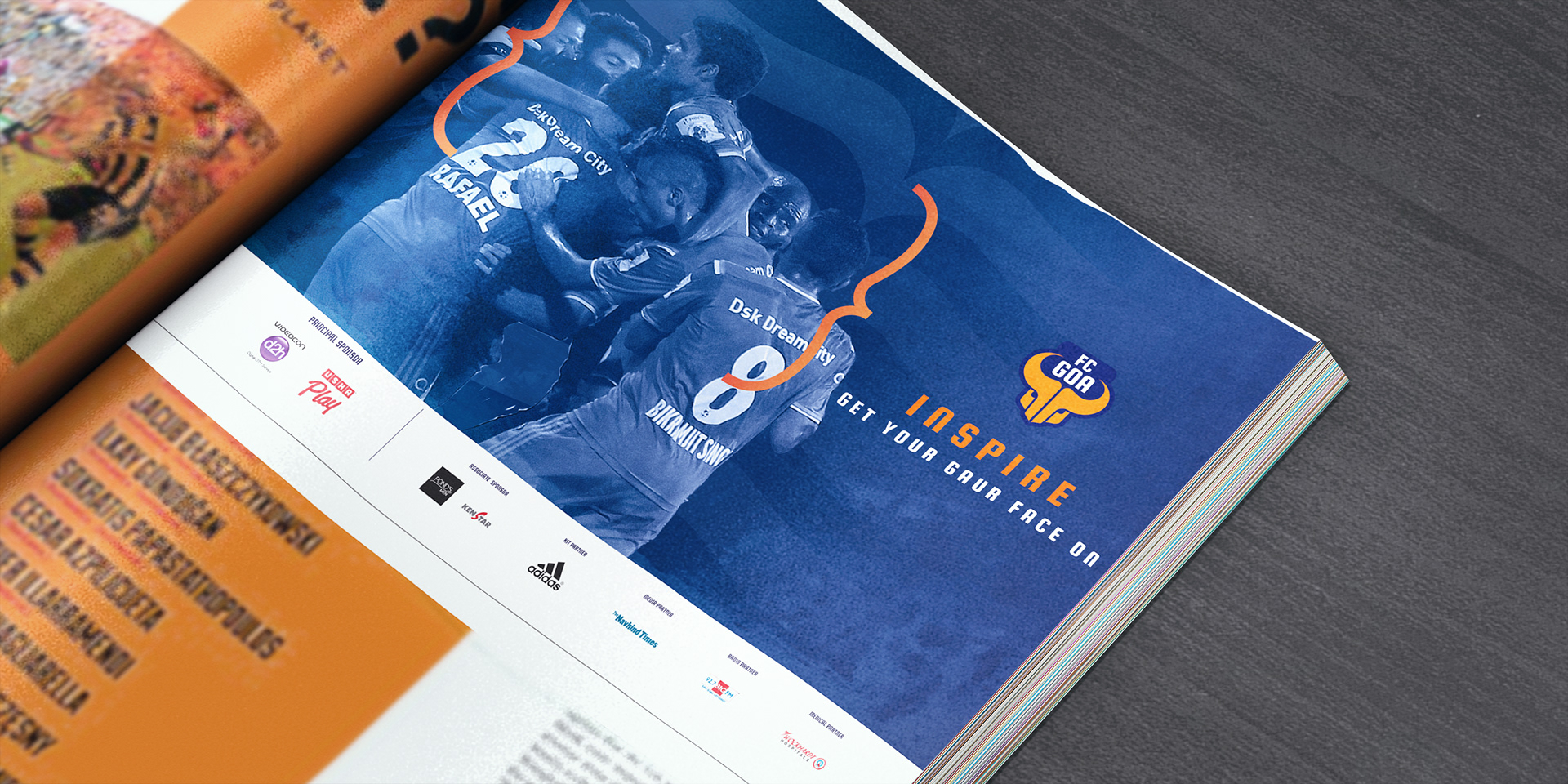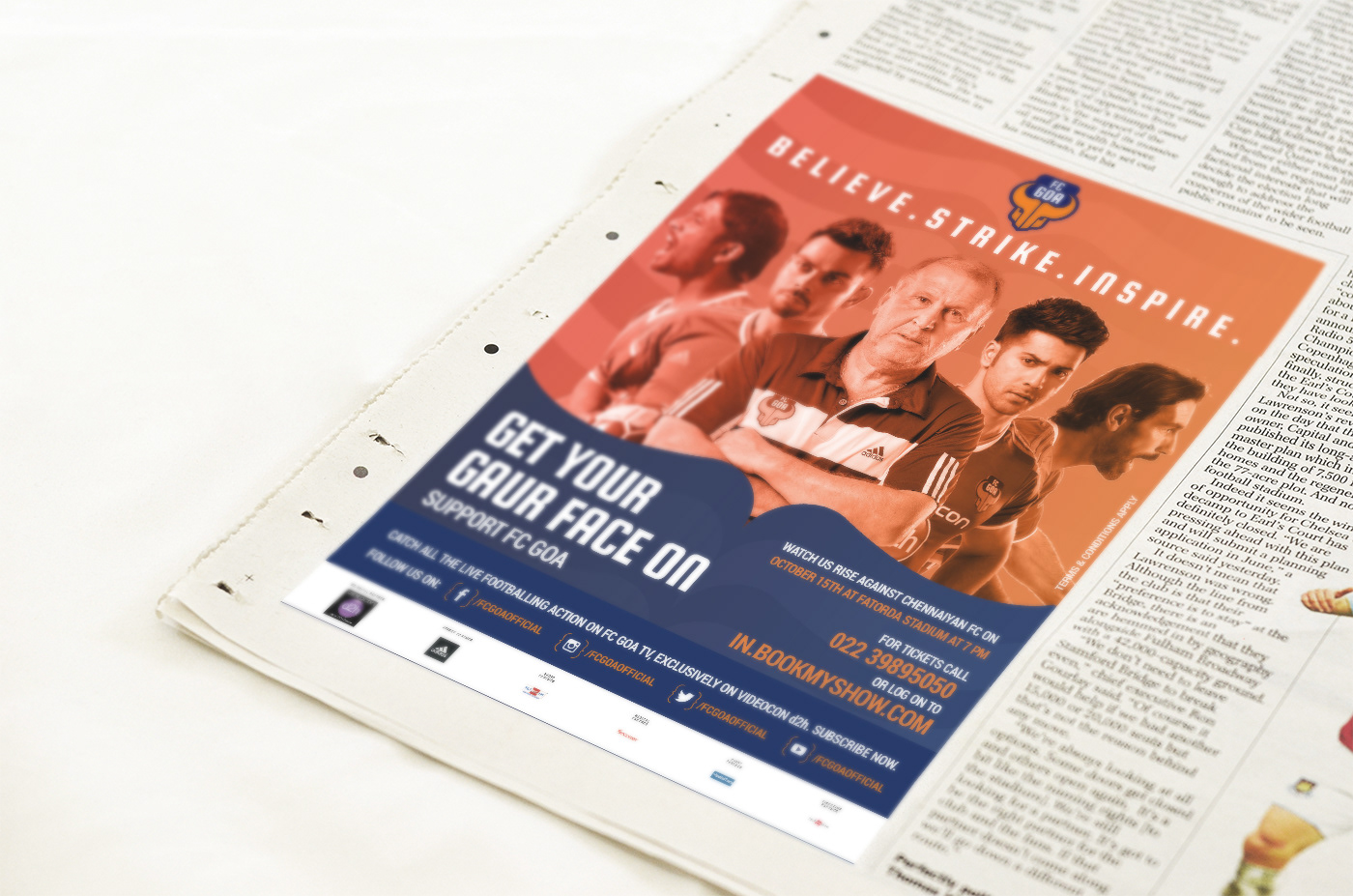 BRAND LAUNCH AND RESPONSE
CREDITS:

Agency: Skarma
Client: ISL - FC GOA
Creative Director: Zainab Karachiwala
Senior Designers: Mira Khandpur, Karan Desai
Artwork: Sachin Dagre, Vishal Raul, Hemant Pawar, Rakesh Patil
Account Planner: Akshay Tandon, Arjun Rastogi
Account Managers: Khushal Palicha
Copy: Radhika Mohandas, Sanket Aud