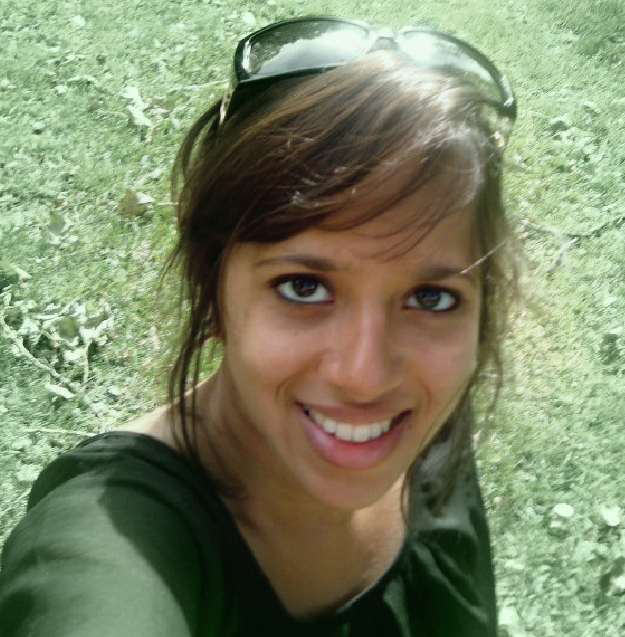 I am a London based multi-disciplinary graphic designer with a specialisation in Branding, Brand Strategy, Packaging, Typography and Print Design. 
I have 8 years of work experience in the creative industry as well as a Masters Degree from London College of Communication. My work has always aimed at providing simple, meaningful and innovative solutions to communication problems and has found recognition at 30+ national and international award platforms and publications.
 When I'm taking a break from work I'm either playing Jenga, teaching yoga, baking or just petting my cat.


DON'T TAKE MY WORD FOR IT!
I miss Zainab. She was such a huge asset to our creative and design team at Skarma and we haven't been able to replace her. Not only was Zainab a great designer, she was a great leader. We had thrust a lot of responsibility on her when she joined and she came out on top every time. 
Anyone that worked under her had great respect for her and she truly mentored many young designers on their path to becoming great designers. 
I would have her back in our team in a heart beat.
I have known Zainab as a young designer 7-8 years back, she had worked with me closely on a couple of projects, especially on Gandhi Font. She is obsessed with graphic design and typography. She has the ability to solve any strategic design problems and infact thrives on challenges. 
I highly recommend her, she has the ability lead any design stream. 
I worked with Zainab in Leo Burnett and Creativeland Asia. Zainab is very enthusiastic about work and quick to learn. Her ideas and execution are very creative. She has an excellent eye for detail and puts in a lot of research in her work. Above all, she is a team player who is always willing to help and collaborate with everyone.
Payal Juthani
 - Creative Director at Creativeland Asia and Leo Burnett, India
As project leader on the design of our official website, Zainab went above and beyond, creating for us a site that truly captured the nature of our firm and the range of work that we do. Throughout the web design and scripting process, she was sure to clearly communicate with our team, working with us on design options & changes and ensuring that the final site would capture the goals of the project. As colleagues and friends have reached out to comment on the website and inquire about the design, our firm has been happy to recommend the Skarma team.
As one of the more experienced people at Skarma, Zainab showed great poise and enthusiasm in getting the most out of a young core at the company. Design was one of the company's strengths prior to her arrival, and a ringing endorsement of her abilities is that they stayed that way as the baton passed onto her. She utilized her resources well, was approachable to peers and junior members alike and was a team player in every sense. As a creative force, brand strategist, leader and mentor, Zainab performed at a very high level. Her talent and attitude will be of tremendous help to anyone.
Zainab has great style, in her knowledge of art and in people management, a true delight to work with.
Gentle demeanour, energetic and creatively sharp Zainab, as the Head of the Creative department at Skarma, introduced great levels of professionalism for her team. Along with being firm on deliverables, she encouraged, nurtured and mentored her team with affection and friendship. 
A leader inspires its team to do their best, and that's truly what Zainab accomplished at Skarma. Wishing you success all the way. 
Zainab is a very detail oriented individual who doesn't compromise on her work or ethics. She led a team of young designers and was a great mentor to them as well. She is extremely creative and does her best to understand and deliver to the brief.
Zainab is extremely talented and has a great eye for detail in design. She's a great mentor and can single-handedly manage an entire team with ease. Her concepts are extremely well thought of, she continuously evolves her design process and is great at art-direction.
Zainab is a great team leader. She is great at looking at things from a micro and macro point of view, ensuring that we get the best results in the given framework. She is an extremely meticulous worker. Her designs are both meaningful and visually stunning.