To celebrate the iconic life of Mahatma Gandhi and to commemorate the 141st birth anniversary in a way that would grab the attention of the youth of India.
60 years after Indian independence from the rule of The British Empire the youth of the country had forgotten the passion and sacrifices that went into the fight for freedom. Along with many forgotten visionaries, Gandhiji had just become another boring chapter in our history books. The challenge was not only to celebrate his birth anniversary but to engage the youth of India and remind them of Mahatma Gandhi's inspirational ideologies and visions.
A free downloadable font aptly titled "Gandhijifont" was created.
The Gandhijifont project was executed in 3 main stages:
1) Designing of the font in the 10 most popular scripts of India, where each and every letter has the trademark Gandhiji glasses subtly incorporated into them. On its completion, the font was popularised on a website (www.gandhijifont.com) and also made open for free download on dozens of social media websites.
2) Designing a hardcover version of the website in the form of an interactive book. The book enclosed a CD that contained downloadable versions of the Gandhijifont in the English and Devanagari scripts.
3) Organisation an open exhibition where students from India's leading colleges were invited to create their own interpretation of Mahatma's teachings using the font.
While working on this project as part of the design team, my involvement was as follows;
- Design of the Devanagari, English, Gujarati, Urdu and Bengali scripts
- Designing and production of the book. Ensuring the functionality of all the mechanisms used in the book through mockups and prototyping.
- Helped in organising the exhibition.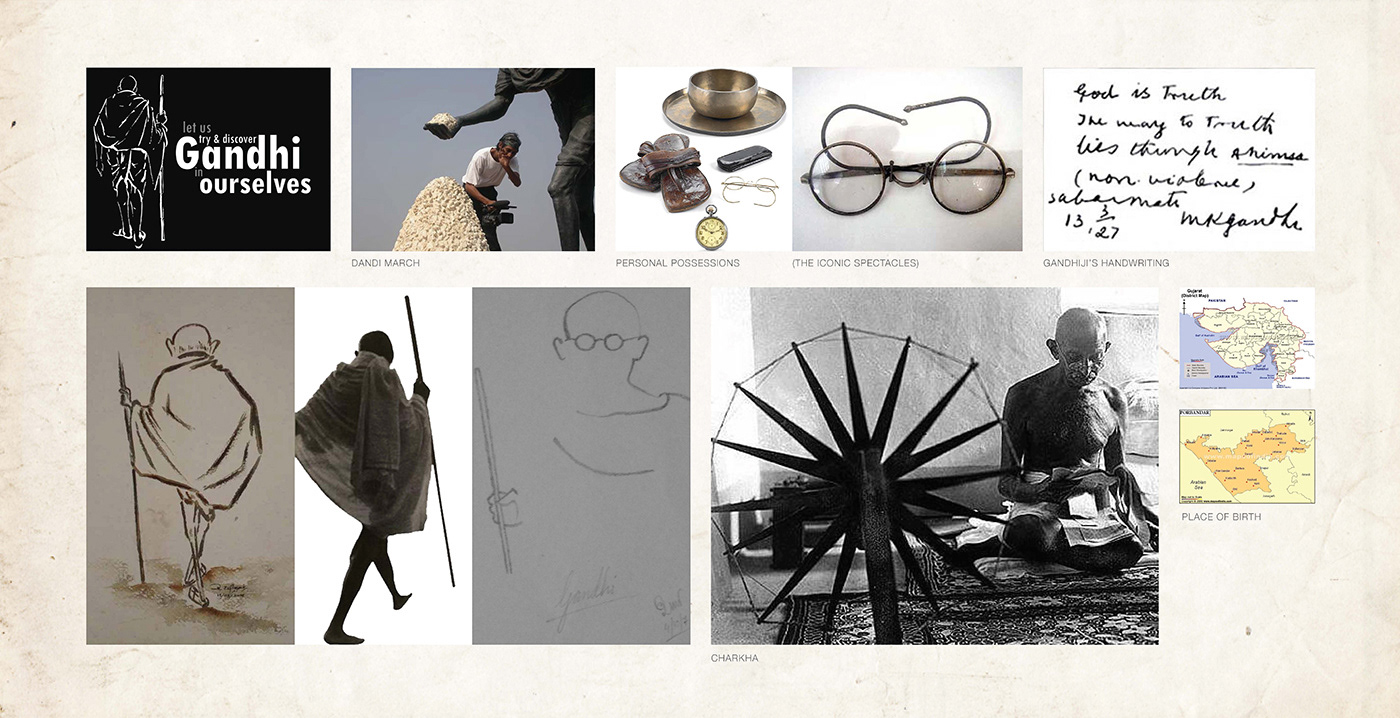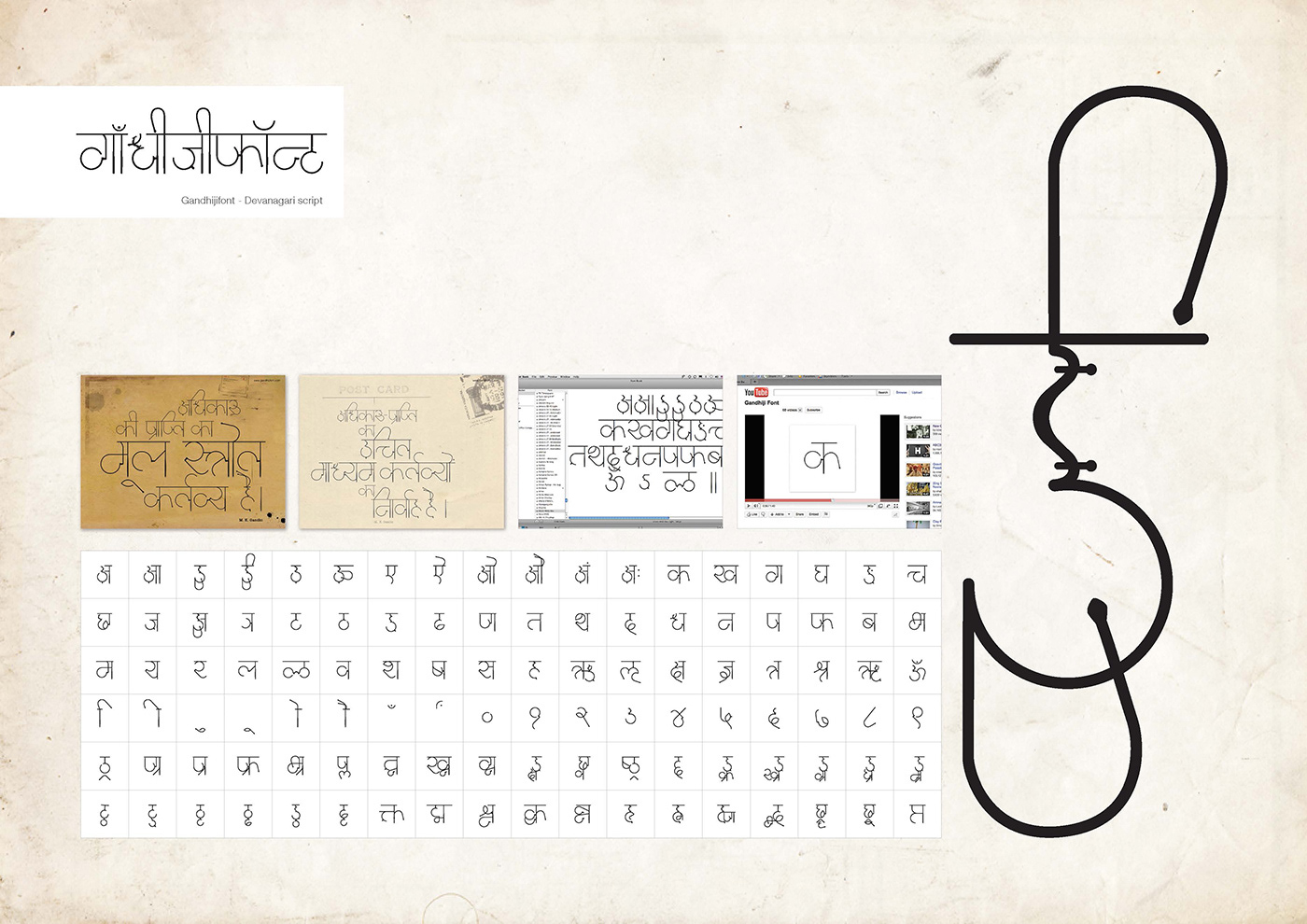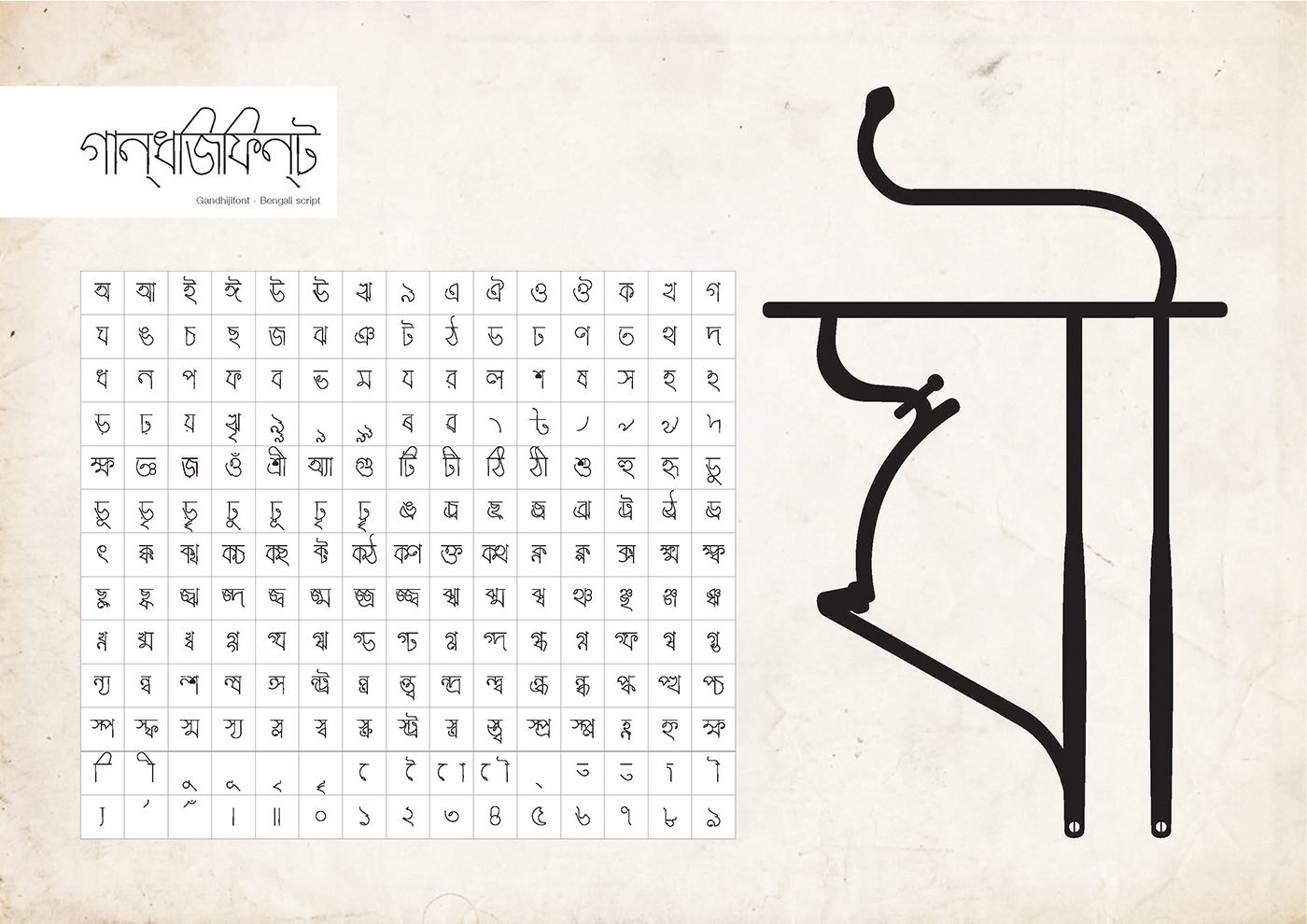 Gandhijifont - Now in Hard Cover
After the phenomenal success of the website, we designed a hard cover version of the website. Instead of designing a simple book, we decided to make it fun and interactive for the readers. The book contains flip art, rotational devices, pages-within-pages and much more. Along with the book, we also enclosed a CD containing the Gandhijifont in the English and Devanagari scripts.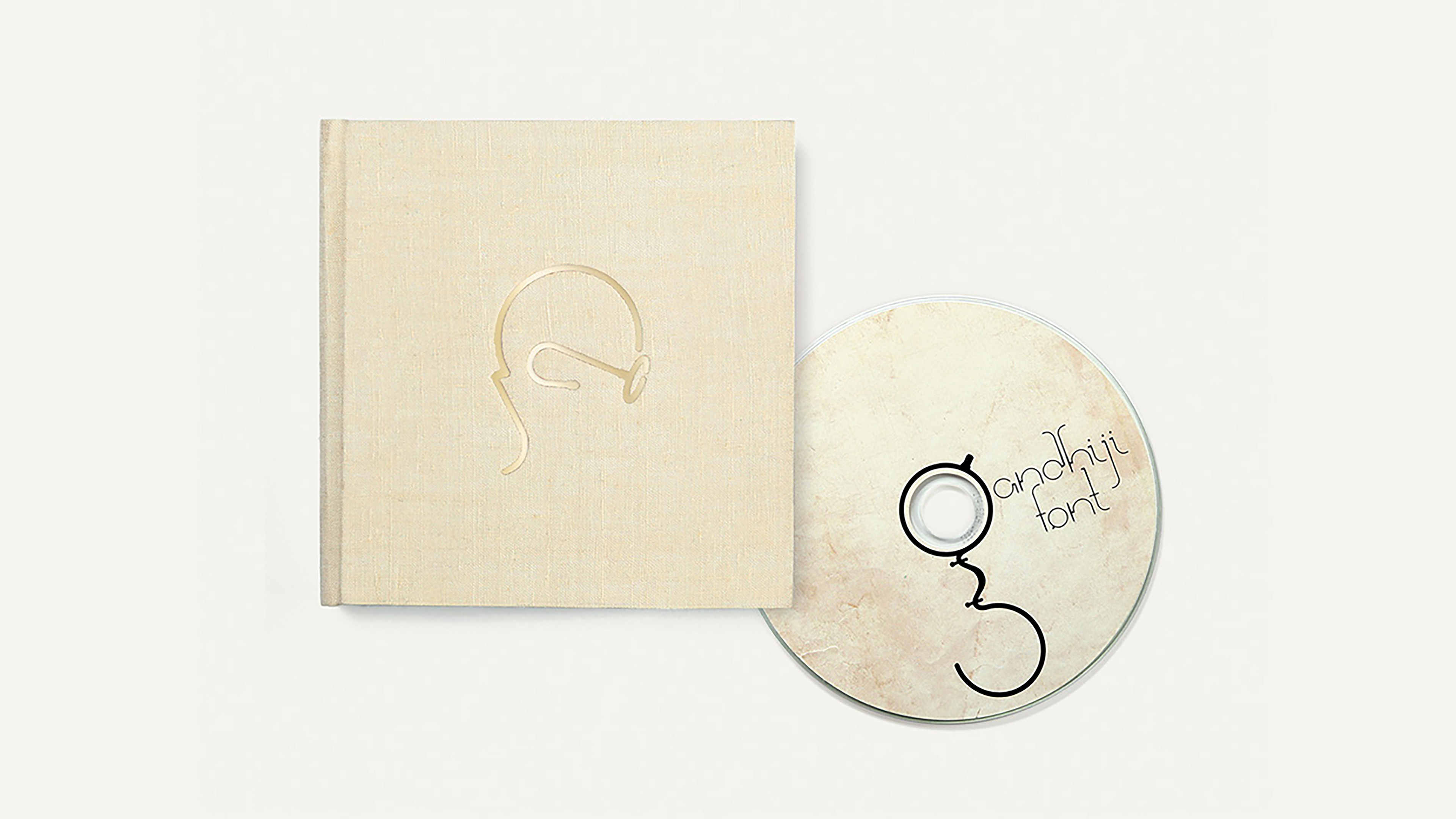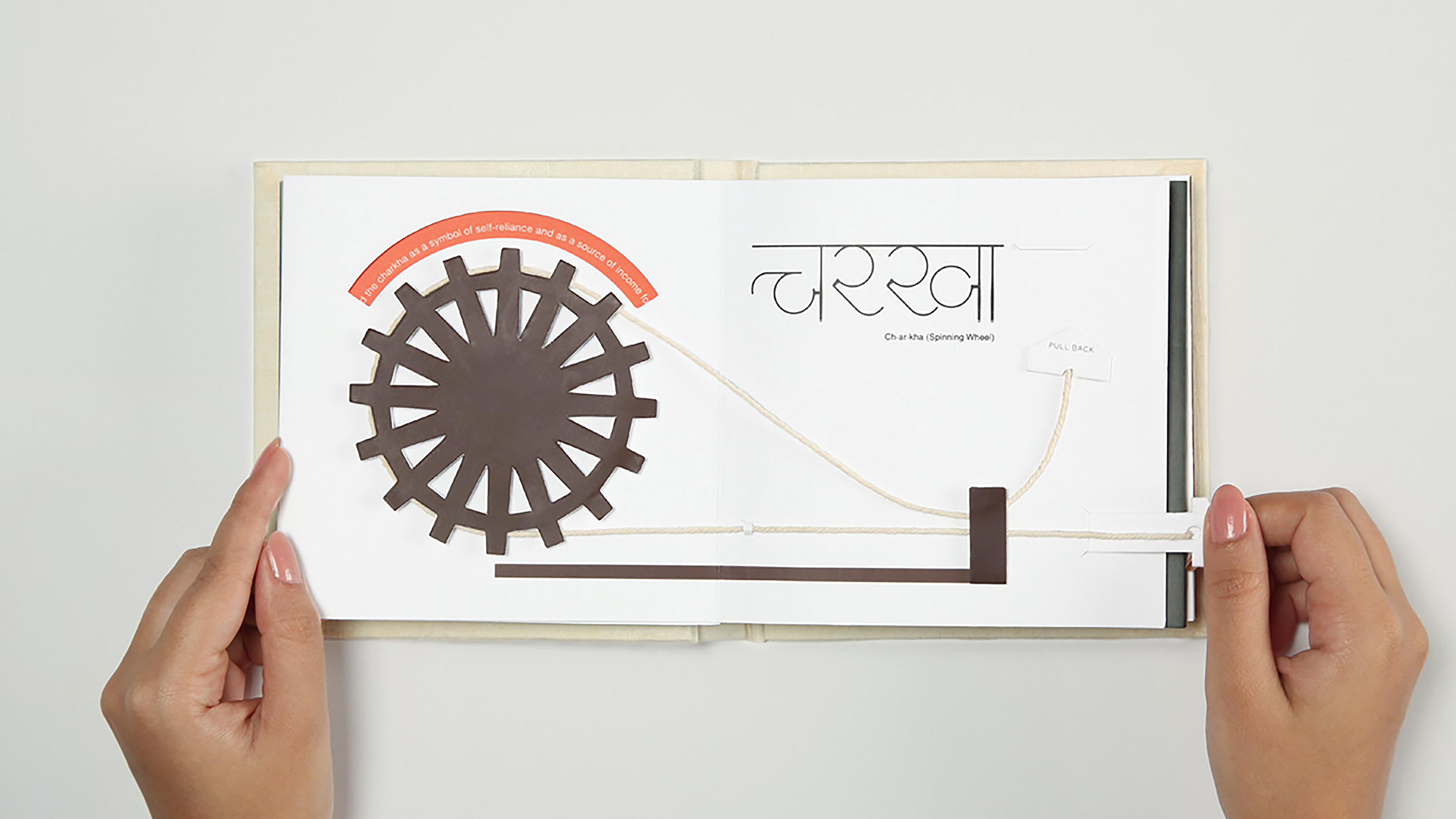 Gandhijifont - Exhibition
An exhibition was organised to prove that Mahatma Gandhi's tenets of peace, harmony and non-violence are as relevant to the current generation of mobile-wielding, socially-conscious youngsters of India as they were six decades ago.
We invited students from India's leading art colleges to create their own interpretation of the Mahatma's teachings using the font. We shortlisted the thousands of entries we received and displayed them in an open exhibition for all to see.
CREDITS:

Agency: Leo Burnett, Mumbai
National Creative Director: K.V. Sridhar
Executive Creative Director: Nitesh Tiwari
Creative Director (Design/Typography): Payal Juthani
Designers/Typographers: Zainab Karachiwala, Nadine Pereira
Copywriters: Sachin Kamath, Nikhil Mehrotra
Guest Copywriter: Angello Dias (Taproot India)
Web Developers: Amjad Pendhari, Sujay Surve
Video Production: Bhagwan Dagre, Manoj Pillai
Print Production: Supressa Graphics Pvt. Ltd.
Client Servicing: Ankur Mitra, Seema Sood, Nirmala Nathan
Event Management: Farhad Katgara
Printing services: Supressa