Bajaj Appliances is India's No.1 small appliances brand. It offers a wide range of small appliances, which includes kitchen appliances, coolers, irons and room heaters among others.
Home Energy Efficiency is often called the low-hanging fruit for the fight against climate change and Bajaj Appliances were working towards making it easier than ever to achieve. With the launch of their new Majesty DX7 Iron saving energy was greatly simplified through an auto energy saving feature to save 20% more energy.
In a market flooded with products eager to jump onto the "eco-friendly" bandwagon, how could we make this product break through the clutter on the shelves?
We needed to strike a chord with the environmentally conscious consumer without being preachy and cliché.
We designed a box that was not only made out of eco-friendly corrugated board but also served as a reusable package. 
This packaging unit is not merely a storage space for the iron. It provides the consumer an added utility in the process of ironing, by opening up into a board, which assists in the process of folding ironed clothes. Thus, making ironing and folding clothes a more enjoyable and quicker task.
As part of the team of designers working on this project, my contribution was in the following areas;
- Conceptualisation of the form and dimensions.
- Ensuring usability and workability, through mockups and prototyping. 
- In charge of final production. (Selection of materials used, printing techniques, quality checks, etc.)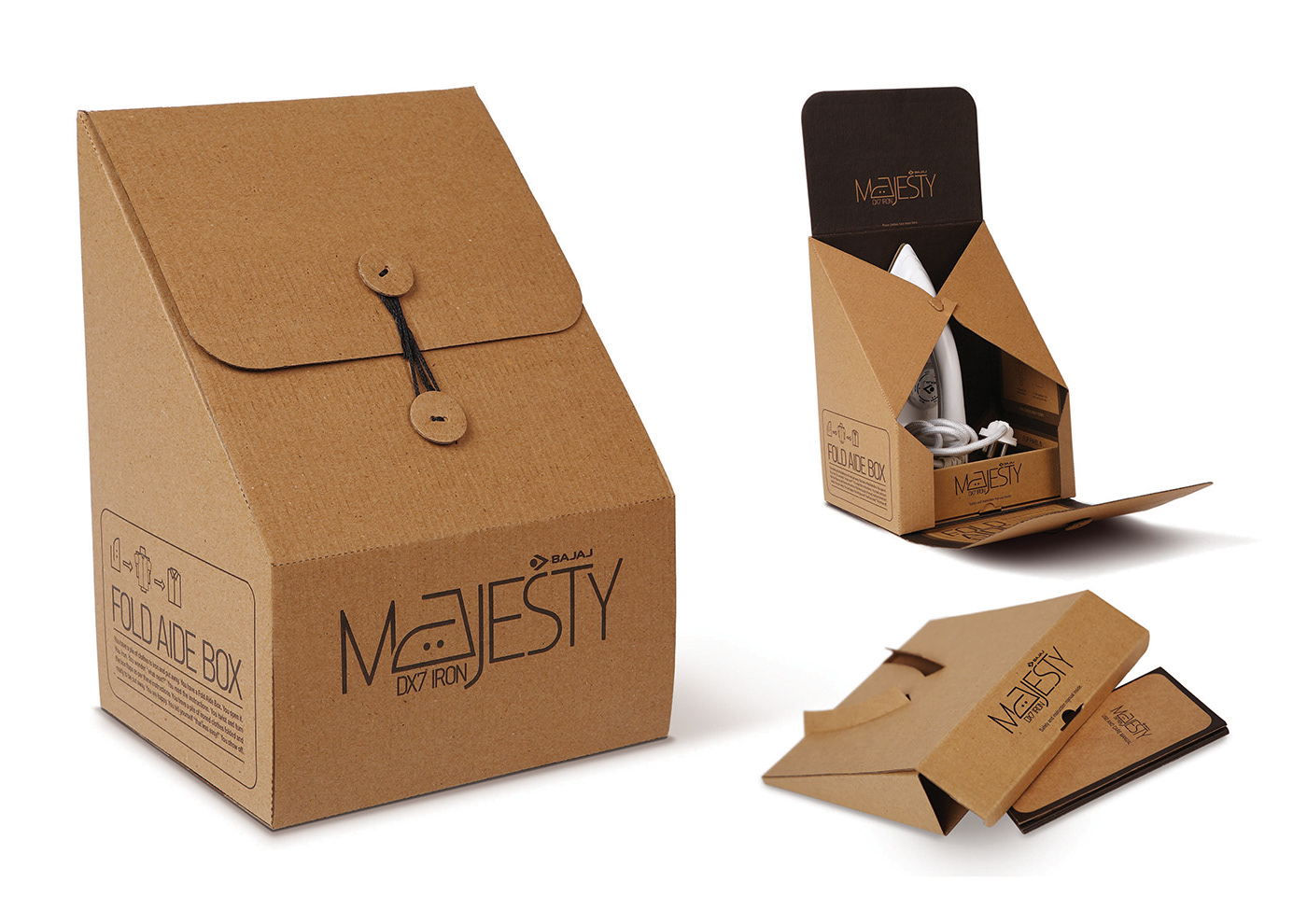 CREDITS:

Agency: Leo Burnett, Mumbai
National Creative Director: K.V. Sridhar
Creative Director (Design): Payal Juthani
Designers: Zainab Karachiwala, Nadine Pereira
Copywriter: Anirban Sanyal
Brand Partner: Nitin Sharma
Account Manager: Shelicia Caszo
Photographer: Vinod Wakkchare
Film Director: Manmit Sandhu