The Taj Mahal Hotel is the Taj Group's most iconic palace property located in Mumbai city. After the terror attacks in November 2008, the hotel had to shut down and undergo a complete renovation. Along with a physical renovation, they decided to rework their entire brand identity.
The new identity not only needed to keep alive the essence of their old symbol (the hexagon) but also incorporate the iconic dome of the structure which was lit up in flames during the terror attacks while being in line with their new brand architecture where all the palace properties were represented using a crest.
Shown below is the entire research and development process I undertook for this project.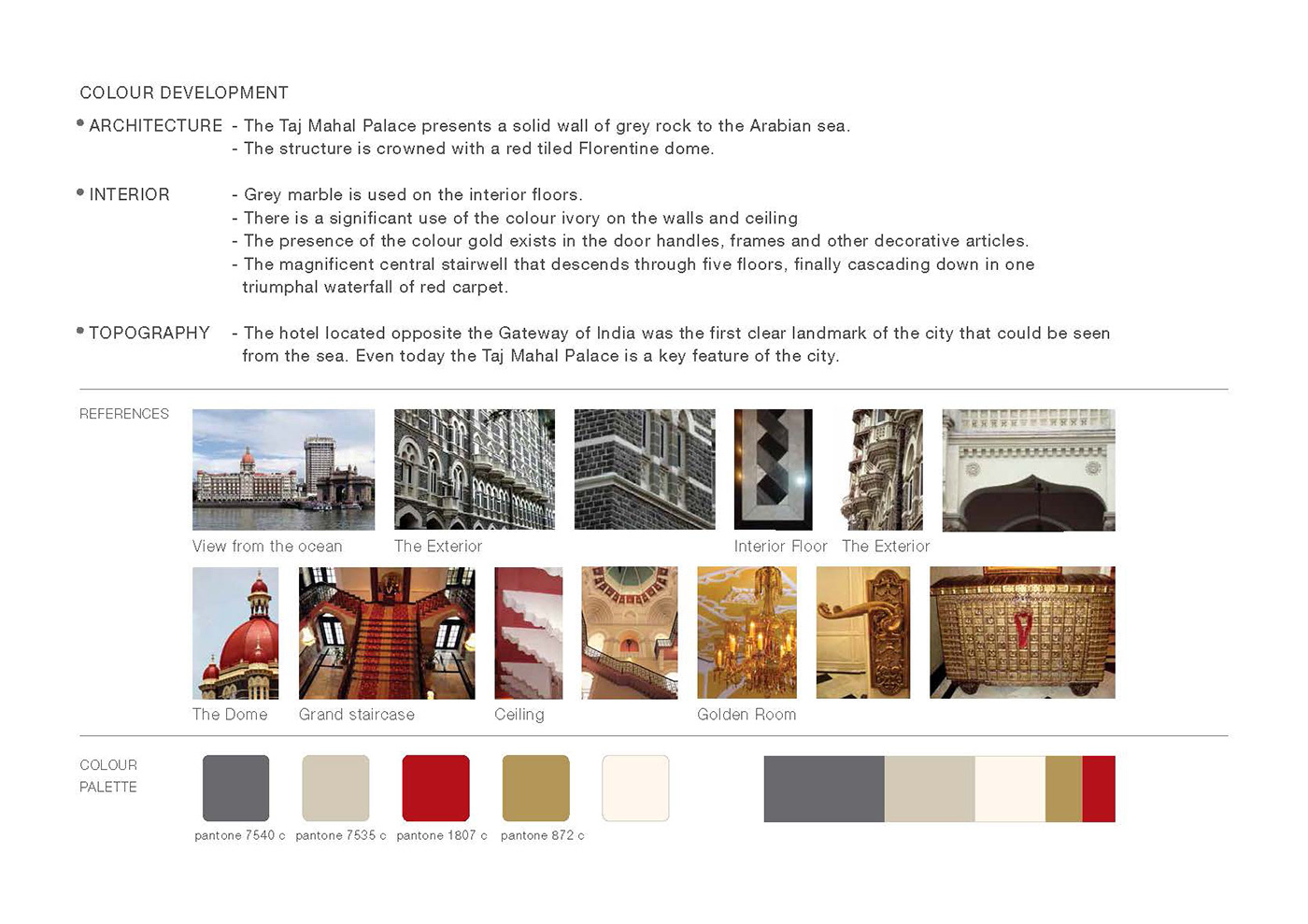 Bases on the theory of heraldry I used the simplified form of the iconic dome as the crowning element. The shield form was taken from the shield present on the back entrance of the hotel building. The verticle line texture which represents stone in heraldry was used to represent the grey stone facade of the hotel and the waves representing water showcase the seafront location of the property. The Taj hexagon was simplified, softened and reintroduced as the "charge" on the shield.
The Taj Mahal Palace Hotel is a grand structure embodying a stunning amalgamation of architectural influences. From its Florentine dome to its Rajput-style bow windows and Moorish arches.
I wanted my designs in some way, to resonate with the beauty and grandeur of this city palace in every single element that its visitors would interact with. 
Since the architecture of the property had already played a key role in the logo development process, I decided to carry forward the designs for the collaterals with a similar emphasis. Elements from the architecture were taken and turned into patterns unique to each segment of the collateral family.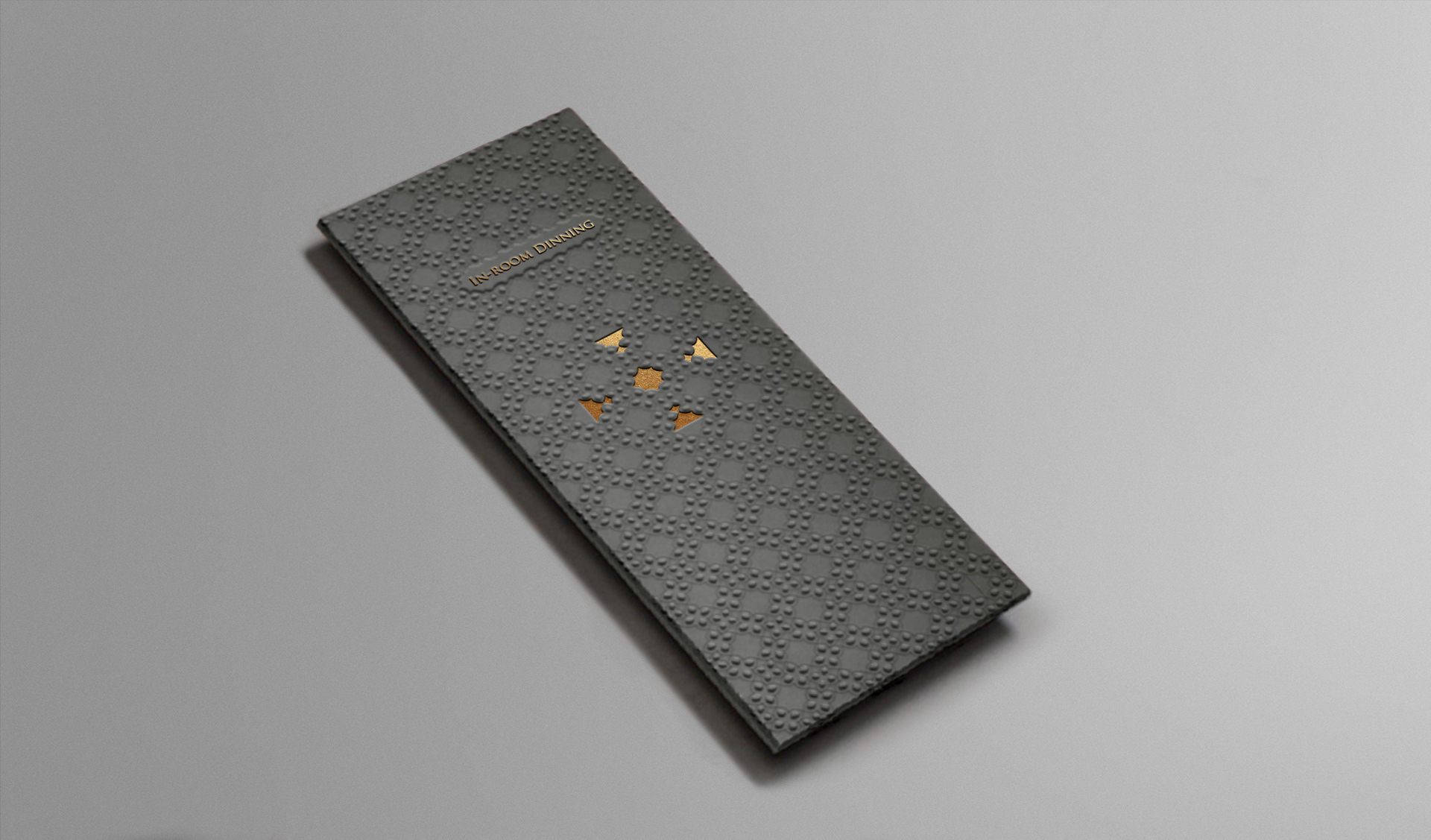 CREDIT

Agency: Design Temple

Client: Taj Group of Hotels

Creative Director / Account Planner: Divya Thakur 

Graphic Designer / Photographer / Project Manager: Zainab Karachiwala