Deltin
 Group - India's premier luxury gaming and entertainment destination, was set to launch Asia's largest off-shore casino Deltin Royale.
This 4 storey casino ship housed a dedicated room for Poker. 
My task was to come up with a creative solution to visually enhance this space to elevating the customers experience. I wanted to use the framed spaces in the room to connect with seasoned poker players and make them feel they are truly in a room for the pros. 
After rigorous research, we compiled a series of poker references, whose underlying meaning only "true" poker players would understand. Each of these lines
were
then, individually crafted into typographic posters.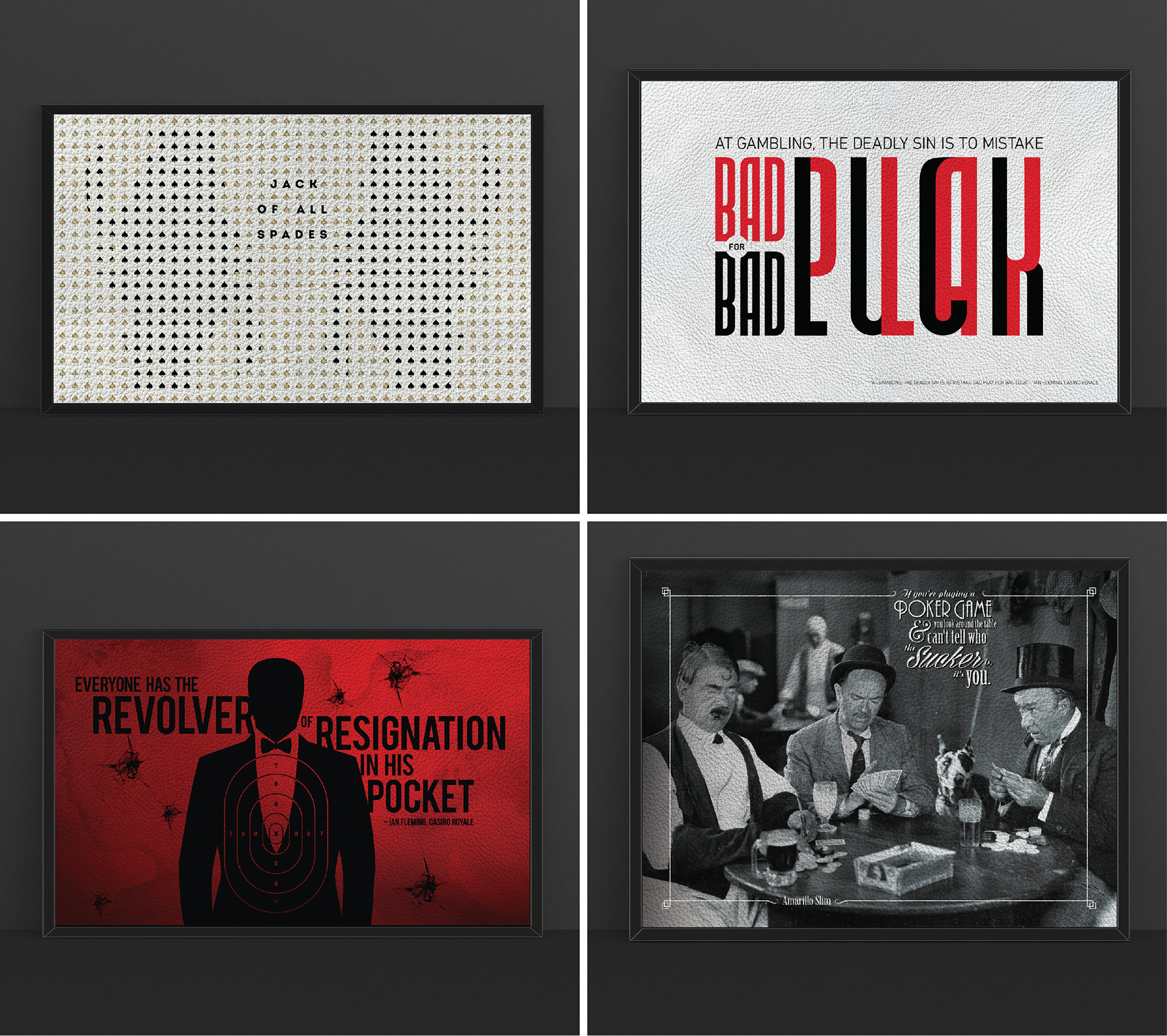 CREDITS:

Agency: Skarma
Client: Deltin
Creative Director: Zainab Karachiwala
Designer: Zainab Karachiwala, Avantika Almadi 
Research and Copy: Arjun Rastogi
Account Manager: Bradley Carvalho
Photography: Pankaj Anand